💰SALE: 10% OFF for New Customers. Discount Code: SALE2023
Tattoo Kit | Mast Tour Wireless Tattoo Pen with Mast Battery WJX Cartridges
Regular Price

$159.00

Sale Price

$159.00

Regular Price

Unit Price

per
Tattoo Kit | Mast Tour Wireless Tattoo Pen with Mast Battery WJX Cartridges
There is a charging current limit in the battery. As long as it is a charger of 1A or above, the charging time of the battery 1200MAH is about 3 hours, and the usage time is about 6 hours.

Mast Tour tattoo machine is our brand's smallest machine that could be bagged very easily. This tattoo machine is made for traveling and needs to place easy tattoo artists.

LED light working. This tattoo machine frame part is separate from the grip. Clean the tattoo machine frame easily. And the grip is autoclavable. A seamless frame that protects the inside of the machine.

Pen-style rotary tattoo machine for use with needle cartridges. Compatible with all standard tattoo power supplies. The machine frame is made from solid rods of high-grade aluminum then polished and anodized, laser engraved logo.

The grip is safe to be sterilized in an autoclave. Rotate the grip to remove it or adjust needle depth. The machine has a high-quality stainless steel spring inside its body mechanism. The special mechanism makes a good direct hit together with enough softness. The perfect machine for all kinds of work. Lining, fine dotwork, color packing, shading, black and grey realistic.

Available in Black, Gray, Red, and Purple.
Specification:
Net Weight: 82g

Machine Diameter: 25mm

Machine Length: 85mm

Stroke Length: 3.5mm

Speed: 8V/9000Rpm
Package Included: 
1xMast Tour Machine

2xMast Wireless Battery (Color Random)

20xCartridge Needles (One Box)

1xBandage
Mast Tour Kit in other colors:
Dragonhawk product warranty service terms
Dragonhawk Tattoo Supply offers one-year
 warranty

for all tattoo machines.

1. Regarding warranty information
Thanks very much for purchasing and supporting Dragonhawk products. Please contact our customer service service@dragonhawktattoos.com directly when there is a problem with the product you received. We provide one-year warranty service for machines and power supplies. The customer team will verify your situation by email. Please provide the order number, product pictures, video when submitting the warranty verification email. These Info can speed up the verification. The audit result will be sent to you by email.

2. Regarding the warranty requirements

For products that are non-artificial damaged, Dragonhawk will provide effective warranty services. We do not provide warranty service in the following situations: 
1. The product was seriously damaged due to falling to the ground. 
2. The product was soaked in liquid. 
3. The product was disassembled and modified privately

3. Regarding exceeding service time situation

Please don't worry, if the Dragonhawk product you purchased is damaged after one-year. The Dragonhawk service team will provide paid maintenance product services. Please contact the service team via email service@dragonhawktattoos.com. And please provide the order number and product pictures in the meantime. The service team will notify you of the maintenance cost and logistics cost by email.

Hope to be noticed: Within one year, if something wrong (like quality problems) happens to your tattoo machine, which can't be solved through the remote support, you can ship the machine to our maintenance address for free maintenance. Meanwhile, the shipping fee for sending back shall be paid by the buyer.
Customer Reviews
Write a Review
Ask a Question
07/03/2022
Joanna R.

United States
Buy this kit
I bought this for my husband, so far he has used it a couple of times, battery life is great, no cords is perfect.
11/10/2021
Maude l.

Canada
Absolutely awesome! I love it!
10/26/2021
Jon A.

United States
Love the product
So far so good.
07/17/2021
Cody H.

United States
Mast tour wireless kit is awesome
Great on various skin types great for shading and lining. Very easy to hold for good precision in finer details. Great tattoo pen!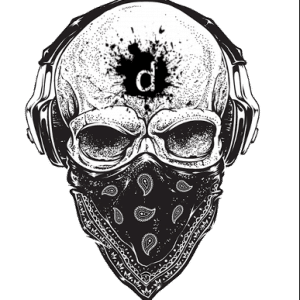 JD
06/23/2021
Joseph D.

United States
It's a decent starter machine.
The carts that come with it are extremely bad. Have used Cheyenne and BigWasp since and really just don't like the machine. Can't knock the price, but I'll be selling it to an apprentice with the caveat that it shouldn't be used on skin. Just fake skin and similar surfaces. I really wanted to leave a great review but I just can't. Gonna have to upgrade the machine. Pros: Sleek, light, quiet. Cons: Inconsistent, bad carts with package, battery life not as advertised, just simply not enough for a tattoo artist.