💰SALE: 5% OFF for New Customers. Discount Code: SALE2023
Wireless Tattoo Pen Machine with 2.6-4.0mm Strokes Changeable | Mast Flip Pro
Regular Price

$209.00

Sale Price

$209.00

Regular Price

$229.00

Unit Price

per
Wireless Tattoo Pen Machine with 2.6-4.0mm Strokes Changeable | Mast Flip Pro
Mast Flip Pro Wireless brings you more control, convenience and innovation from the inside out to take your skills to the max. Two working methods are available. One is working with the big capacity battery as wireless, another one is with RCA jack as wired. When power depletion, the RCA connector can be replaced. Equipped with LED screen and coreless motor gives you a smooth tattoo feeling. 

The "Variable On-the-Fly" adjustable stroke is what sets the Mast Pro Flip machine from others on the market.
Changeable Wireless Or Wired:  When power depletion, the RCA connector can be replaced and make work easier.
LED Screen: Double-click timing display. Double-click power display. Click voltage display.
1800 MAH BATTERY CAPACITY: 2.5 hours full charging and 5-7 hours operating. The battery weighs only 93 grams.
Dragonhawk product warranty service terms
Dragonhawk Tattoo Supply offers one-year
 warranty

for all tattoo machines.

1. Regarding warranty information
Thanks very much for purchasing and supporting Dragonhawk products. Please contact our customer service service@dragonhawktattoos.com directly when there is a problem with the product you received. We provide one-year warranty service for machines and power supplies. The customer team will verify your situation by email. Please provide the order number, product pictures, video when submitting the warranty verification email. These Info can speed up the verification. The audit result will be sent to you by email.

2. Regarding the warranty requirements

For products that are non-artificial damaged, Dragonhawk will provide effective warranty services. We do not provide warranty service in the following situations: 
⑴. The product was seriously damaged due to falling to the ground. 
⑵. The product was soaked in liquid. 
⑶. The product was disassembled and modified privately


3. Regarding exceeding service time situation

Please don't worry, if the Dragonhawk product you purchased is damaged after one-year. The Dragonhawk service team will provide paid maintenance product services. Please contact the service team via email service@dragonhawktattoos.com. And please provide the order number and product pictures in the meantime. The service team will notify you of the maintenance cost and logistics cost by email.

Hope to be noticed:

1. If the machine breaks within 30 days of receiving the order and is still not repaired after contacting customer service, we will send you a new machine for free.
2. If the machine breaks within the warranty period, we will provide free maintenance. The problem of machines can't be solved through remote support; you can ship the machine to our maintenance address for free maintenance. Meanwhile, the buyer will pay the shipping fee for sending it back.
Customer Reviews
Write a Review
Ask a Question
Very awesome product
This flip pro is very good product. Really enjoyed doing the tattoo with it. I bought this for liner as i have my old tattoo for shading. However i used this one for both. Battery back up is also good.
04/11/2023
Dragonhawktattoos
Thanks for your like and support on Dragonhawktattoos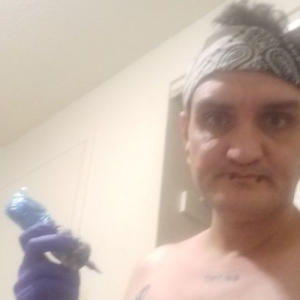 CM
03/29/2023
Cody M.

Canada
Amazing machine!!!
This pen machine works. Better then any other pen machine I've used . Definate must for getting introduced to the world of wireless. Tattoo pen machines .
02/18/2023
George M.

United Kingdom
My new favourite
Really like this machine. I can do everything with it, lining, colouring and shading. Nice smooth motion, and just the right weight for me. Few little issues, on occasion the cartridge will pop out if not really in nice and tight. I would have liked a slimmer grip, but that's personal choice. Also the rca connector is a little awkward to get out, but great addition especially as I have spare batteries. All round great little machine
01/28/2023
Kyeran

United Kingdom
Mast flip pro
So coming from a coil background I was really surprised at the power this machine has especially with it not been a direct drive but I use hollow 10s and loose 14s and it lines like a knife through butter I do find it a little loud with any mag in it but it still packs and shaded like a beast even whip shading is easy and clean all in all the performance is great easily rivals some of these bigger named machines Size and weight- weight wasn't an issue for me yes it was on the heavier side of rotary's however it's not that noticeable and doesn't effect the way I work at all The battery it comes with it a bit awkward to wrap and use but that's just something you can live with or grab yourself a different battery easily done The twisting to change stroke and depth is very awkward something that I genuinely don't like about it, it feels like every single part of the machine moves and I'm constantly twisting to make the battery and grip aline but that's it Apart from the last bit I absolutely would have this machine again over all 9.5/10
01/20/2023
Michael l.

United Kingdom
Fantastic machine
Been using it for around 3 months now as a daily running and never skips a beat, it's nicely balanced a good hit not over hard hitting but with the adjustable throw it compensates for it. Both photos attached done using only this machine.