Christmas Limited Offer Sale 15% OFF (💰Discount Code: XMAS15)
Dragonhawk Mast Tour Pro Wireless Kit with Replacement Battery
Regular Price

$159.00

Sale Price

$159.00

Regular Price

$199.00

Unit Price

per
The Mast Tour Pro rotary tattoo pen machine is a durable machine with a pen-like design, Flexible and lightweight for every style Gently and smoothly transfers ink to the skin; suitable for all skin types. Effortless to cover and protect Efficient cartridge change and replacement. Compatible with power supplies and wireless power batteries with a start-up function, the direct-drive working principle suit all kinds of tattoos.

Specifications:

Net Weight: 127g
Machine Diameter: 32mm
Machine Length: 85mm
Needle Protrusion: 0 up to 4mm
Stroke Length: 3.6mm
Suggest Voltage: 5-8V
Motor Speed: 7.5V/10000Rpm
Continuous, quiet, and gentle operation
Custom Mast coreless motor
Package include: 1pc mast tour pro,2pcs mast battery, 20pcs Cartridges, 1pc bandage.
Dragonhawk product warranty service terms
Dragonhawk Tattoo Supply offers one-year
 warranty

for all tattoo machines.

1. Regarding warranty information
Thanks very much for purchasing and supporting Dragonhawk products. Please contact our customer service service@dragonhawktattoos.com directly when there is a problem with the product you received. We provide one-year warranty service for machines and power supplies. The customer team will verify your situation by email. Please provide the order number, product pictures, video when submitting the warranty verification email. These Info can speed up the verification. The audit result will be sent to you by email.

2. Regarding the warranty requirements

For products that are non-artificial damaged, Dragonhawk will provide effective warranty services. We do not provide warranty service in the following situations: 
1. The product was seriously damaged due to falling to the ground. 
2. The product was soaked in liquid. 
3. The product was disassembled and modified privately

3. Regarding exceeding service time situation

Please don't worry, if the Dragonhawk product you purchased is damaged after one-year. The Dragonhawk service team will provide paid maintenance product services. Please contact the service team via email service@dragonhawktattoos.com. And please provide the order number and product pictures in the meantime. The service team will notify you of the maintenance cost and logistics cost by email.

Hope to be noticed: Within one year, if something wrong (like quality problems) happens to your tattoo machine, which can't be solved through the remote support, you can ship the machine to our maintenance address for free maintenance. Meanwhile, the shipping fee for sending back shall be paid by the buyer.
Customer Reviews
Write a Review
Ask a Question
10/25/2022
Luis C.

Portugal
Mast pro, dragonhawk dp3 and mast pro cartriges
Thanks, very good stuff and fast delivery...good work dragonhawk staff.
11/04/2022
Dragonhawktattoos
Thanks for your like and feedback on Dragonhawktattoos.
10/19/2022
Yanis D.

France
Great !
Everything was smooth. It almost took a month to reach so one should work on patience skills… Other than that, great customer support and everything came perfectly packed. Guna have to try it all very soon and edit this review.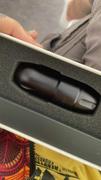 11/04/2022
Dragonhawktattoos
Thanks for your like and feedback on Dragonhawktattoos.
10/18/2022
China J.

United States
Great
It works well and very powerful. Good for up to a 9rl.
10/15/2022
Claudiu

United Kingdom
10/15/2022
giorgi

Germany